Mergers & Acquisitions:A Practitioner's Guide to Successful Deals by Harvey A Poniachek
"Cédric Grolet is simply the most talented pastry chef of his generation — he was named World's Best Pastry Chef in 2018. Food & Wine called his work "the apotheosis of confectionary creation." He fashions trompe l'oeil pieces that appear to be the most perfect, sparkling fruit but are, once cut, revealed to be exquisite pastries with surprising fillings. They are absolutely unforgettable, both to look at and, of course, to eat. This lush cookbook presents Grolet's fruit-based haute-couture pastries like works of art.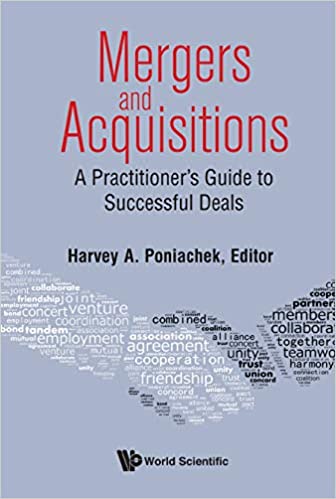 Events Management: Principles and Practice 3rd Edition by Razaq Raj, Paul Walters , Tahir Rashid
Events Management provides an introductory overview of the fundamentals in managing events from conception to delivery, highlighting both the theoretical and operational aspects, to prepare students for a career in events management and hospitality. Now in its Third Edition, the authors have included new chapters on Crowd Control and Crowd Dynamic; Expos, Conferences and Conventions; Brand Co-creation and Social Media, and have added new content on contemporary trends like the environmental and social impact of large scale events such as the Olympics.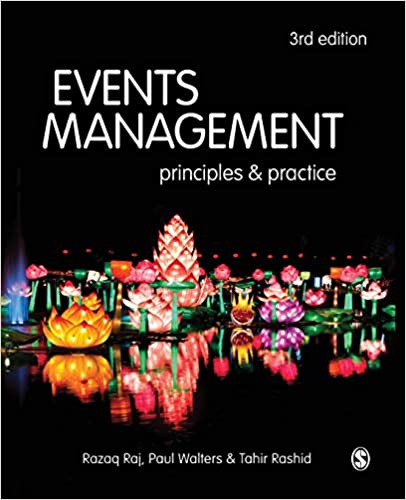 Integrated Marketing Communication: Creative Strategy from Idea to Implementation 3rd Edition by Robyn Blakeman
Now in its third edition, this comprehensive text offers a classroom-tested, step-by-step approach to the creative processes and strategies for effective integrated marketing communication (IMC). Blakeman covers key areas, from marketing plans, branding/positioning, and creative briefs to copywriting, design, and considerations for each major media format. Throughout, she explores visual and verbal tactics, along with the use of business theory and practices, and how these affect the development of the creative message. This user-friendly introduction walks students through the varied strands of IMC, including advertising, PR, direct marketing, and sales promotion, in a concise and logical fashion.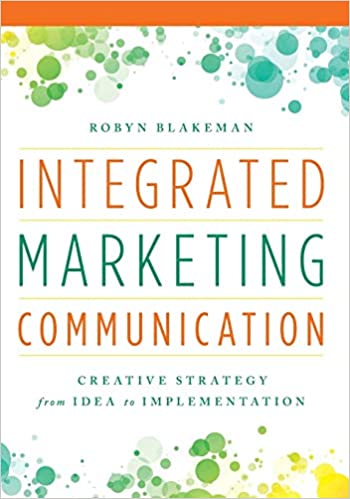 Practical Project Management with Microsoft Project 2016 by Bonnie Biafore, John Riopel
Learn how to manage projects of any size with Microsoft Project 2016. Whether you're new to project management and Microsoft Project, or looking to expand your skills, this clear and engaging book guides you through Project's features step by step. You can jump directly to the topics you need. Or download sample files from the book's website to follow along to build a task list and resource team, develop and fine-tune your schedule, and monitor and correct performance. This book shows you how to make the most of Project's tools, so you can master Project and the projects you manage with it. Learn Project 2016 basics. Follow the step-by-step instructions whether you use Project Standard or Professional. Build your schedule and team. Develop your task list and assemble your team. Assign resources to tasks to build your project schedule. Fine-tune your schedule. Make your schedule realistic and modify it to deliver on time and within budget. Track and manage progress. Enter actual values, evaluate performance, correct course, and manage changes. Communicate. Produce reports and other output to communicate project info to stakeholders and team members. Customize Project features. Make Project work the way you want.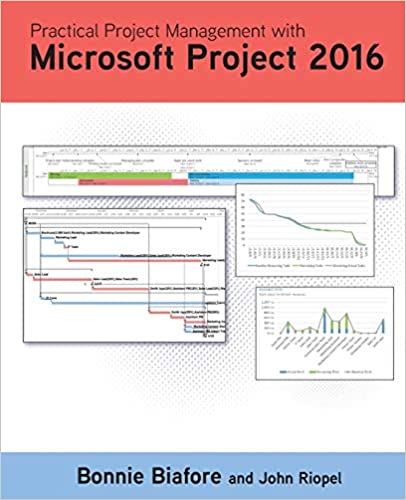 Event Planning and Management: Principles, Planning and Practice 2nd Edition by Ruth Dowson, David Bassett
Event Planning and Management, second edition, is an ideal resource for those seeking a step by step formula to plan and deliver a successful event. With the vital balance of professional experience behind them, the authors teach the next generation of event planners with unrivalled knowledge, ensuring an effective event process from start to finish. This book delivers practical understanding of the theory and practice needed to activate each stage of planning, from initial venue selection, budgeting and programme content, to managing stakeholders and sponsors, promotion, risk assessment, safety and post-event evaluation. Fully revised, the second edition of Event Planning and Management expands on managing events on the day, and explores the PR and experiential marketing boom for live brand experiences. Including updated real-world case studies from around the globe, it also features an invaluable toolkit of templates, planning checklists and budget sheets. Accompanied by a host of downloadable resources, this book is the ideal end to end resource for both event planning modules and certifications, plus busy marketing and PR professionals facing the new wave of live brand and customer experiences.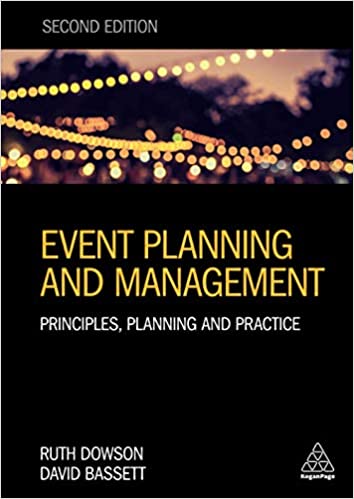 The Kaizen Event Planner: Achieving Rapid Improvement in Office, Service, and Technical Environments by Karen Martin , Mike Osterling 
Kaizen Events are an effective way to train organizations to break unproductive habits and adopt a continuous improvement philosophy while, at the same time, achieve breakthrough performance-level results. Through Kaizen Events, cross-functional teams learn how to make improvements in a methodological way. They learn how to quickly study a process, identify and prioritize improvement opportunities, implement change, and sustain their gains. Most importantly, they learn how to work with one another to solve problems rapidly and in a highly effective way. In The Kaizen Event Planner: Achieving Rapid Improvement in Office, Service, and Technical Environments, authors Karen Martin and Mike Osterling provide a practical how-to guide for planning and executing Kaizen Events in non-manufacturing settings, and conducting post-Event follow-ups to sustain the improvements made.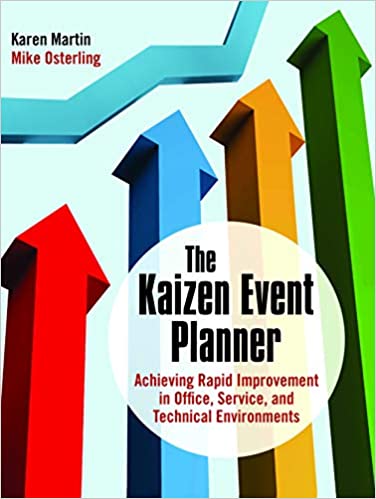 Adobe Illustrator Classroom in a Book (2020 Release) Book by Brian Wood
The fastest, easiest, most comprehensive way to learn. The best-selling series of hands-on software training workbooks, offers what no other book or training program does—an official training series from Adobe, developed with the support of Adobe product experts. Contains 16 lessons that cover the basics and beyond, providing countless tips and techniques to help you become more productive with the program. You can follow the book from start to finish or choose only those lessons that interest you. Build a strong foundation by following hands-on projects for creating logos, illustrations, and posters. Learn how to use the Shaper tool and Live Shapes along with dynamic symbols to streamline graphics creation. Create website assets and export them in multiple formats to support modern responsive web designs. From exacting illustration to more free-form painting, you'll gain vital skills as you progress through the lessons. The online companion files include all the necessary assets for readers to complete the projects featured in each chapter. All buyers of the book get full access to the Web Edition: A Web-based version of the complete ebook enhanced with video and multiple-choice quizzes.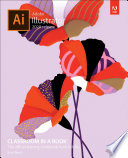 Going Live: The Ultimate Guide to Corporate Event Planning by Darren Johnson
This education textbook specializes on how to become a successful corporate event planner. Corporate event planning and management is an emerging field of study, and more and more students are seeking schools that offer event management courses. This lucrative industry attracts students who want to learn more than the basics. They want to know the ins-and-outs of event management. They want a reality-based curriculum that reveals what it really takes to plan, set up, and execute corporate events. 15 Chapters of educational, interactive and entertainment learning.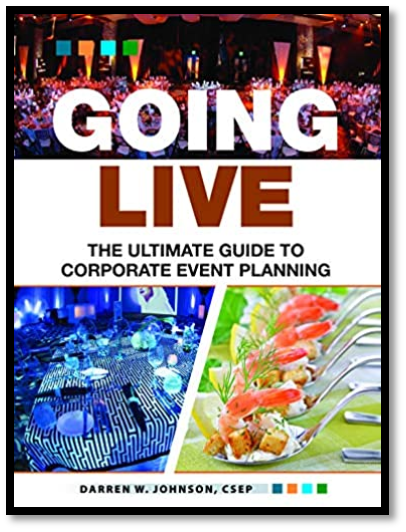 The Flavor Bible: The Essential Guide to Culinary Creativity, Based on the Wisdom of America's Most Imaginative Chefs by Karen Page and Andrew Dornenburg
Great cooking goes beyond following a recipe--it's knowing how to season ingredients to coax the greatest possible flavor from them. Drawing on dozens of leading chefs' combined experience in top restaurants across the country, Karen Page and Andrew Dornenburg present the definitive guide to creating "deliciousness" in any dish. Thousands of ingredient entries, organized alphabetically and cross-referenced, provide a treasure trove of spectacular flavor combinations. Readers will learn to work more intuitively and effectively with ingredients; experiment with temperature and texture; excite the nose and palate with herbs, spices, and other seasonings; and balance the sensual, emotional, and spiritual elements of an extraordinary meal. Seasoned with tips, anecdotes, and signature dishes from America's most imaginative chefs, The Flavor Bible is an essential reference for every kitchen.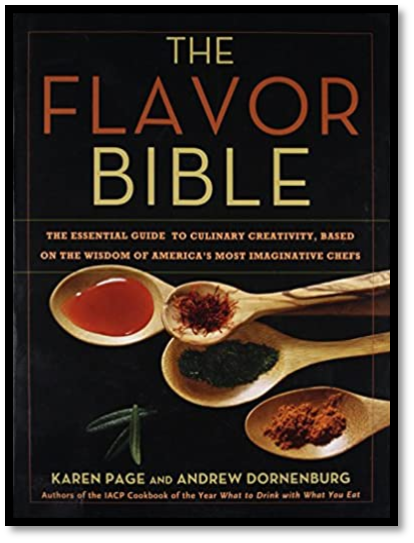 Mirazur by Mauro Colagreco
Mirazur is in Menton, where the geographical boundaries between Italy and France waver, where Mirazur rests overlooking the Mediterranean sea. Michelin star chef Mauro Colagreco shares in his first book the gastronomic vision inspired by the stunning surroundings and abundance of locally sourced ingredients. Throughout these pages, we discover the local producers who supply Mauro with a beautiful array of goods that he then transforms into sublime and delectable works of art. The book offers 65 recipes, along with stunning photography portraying the dishes, the restaurant and the magical environment comprising the Mediterranean Sea, the Maritime Alps and the orchards and gardens cultivated by the locals, every reader can transport and immerse themselves in the world of Mirazur. A 'frontier cuisine', where the focus is centred on the provenance of the produce and reflecting the history ant tradition of the artisan universe that inhabits the region.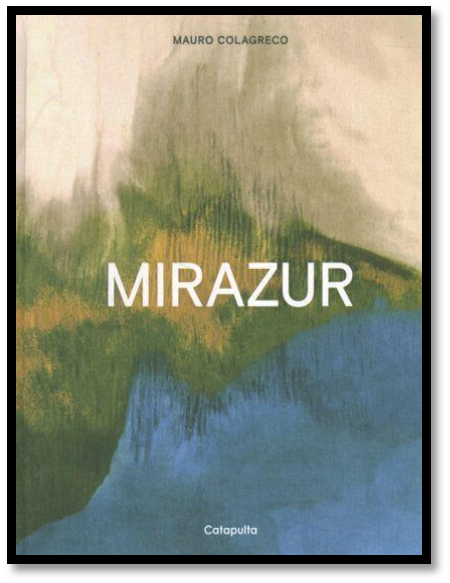 The Elements of Dessert by Francisco J. Migoya 
In The Elements of Dessert, renowned pastry chef Francisco Migoya, professor at The Culinary Institute of America, takes you on a guided tour through the innovative flavors, ingredients, and techniques in the thrilling world of desserts.  He begins with the fundamental elements―such as mousses, doughs, and ganaches-- revealing in each recipe how to incorporate these building blocks into inventive, unforgettable delicacies.  Chef Migoya then explores basic pastry methods and dessert and menu composition principles in 200 recipes and variations in the essential groups of pre-desserts, plated desserts, dessert buffets, passed-around desserts, and cakes and petits fours.  Inspirational and instructive photographs display steps, techniques, and finished desserts.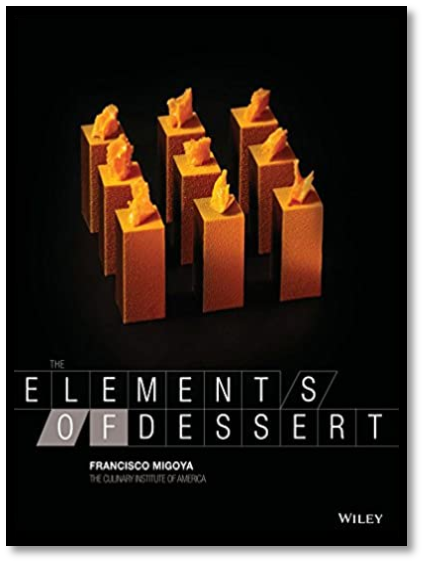 Gastrophysics: The New Science of Eating by Charles Spence 
The science behind a good meal: all the sounds, sights, and tastes that make us like what we're eating—and want to eat more. Why do we consume 35 percent more food when eating with one other person, and 75 percent more when dining with three? How do we explain the fact that people who like strong coffee drink more of it under bright lighting? And why does green ketchup just not work? The answer is gastrophysics, the new area of sensory science pioneered by Oxford professor Charles Spence. Now he's stepping out of his lab to lift the lid on the entire eating experience—how the taste, the aroma, and our overall enjoyment of food are influenced by all of our senses, as well as by our mood and expectations.